I've been trying for a few years to find a sled, toboggan, or snow tube not made in China. It seemed like a completely impossible task. Every single product I found was made in China.
There was a posting
on Slickdeals
for a cheap foam sled being sold on Walmart for $15. You can tell just by looking at the photo of that product that it's probably going to last about one or two trips down a mountain before completely snapping in half, and likely causing harm to a child. It's of course, made in China.
I have to give a hat tip to "Richard", who posted to that thread about L.L. Bean's sleds and snow tubes. He directed users to this page on L.L. Bean.
https://www.llbean.com/llb/shop/516714?page=winter-sports&nav=F9i516714-hp
I immediately saw this Peanuts Snow Tube.
https://www.llbean.com/llb/shop/127544?page=llbean-sonic-snow-tube-peanuts&csp=a&feat=43557-recsbottom.pdp&ri=rbpIFI2&pos=2
At $169 it certainly seemed ridiculously expensive. Until I started to read up on the product. These snow tubes were originally designed for use at commercial tubing parks. But for the price of renting a snow tube 2-3 times at one of these parks, you can own one yourself to use anywhere and anytime.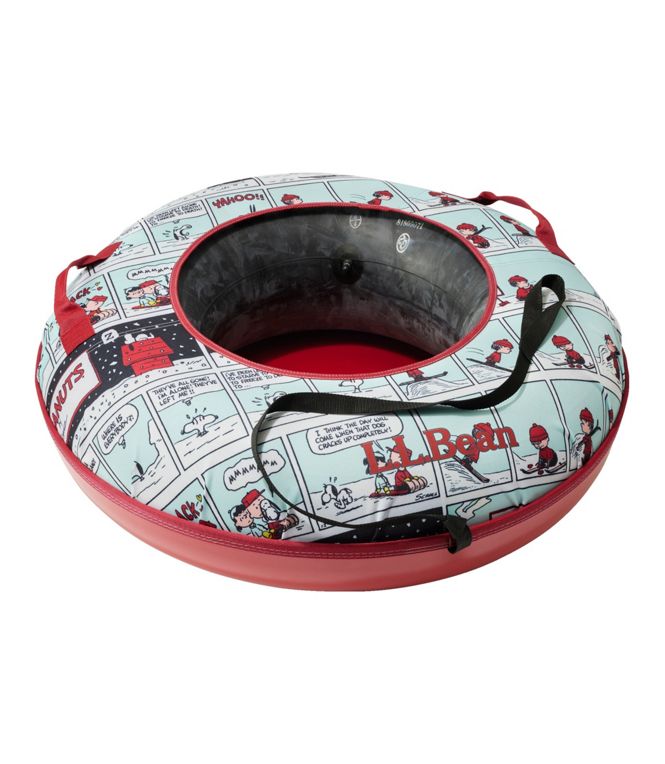 I chatted with L.L. Bean's customer service and asked where the product was from. To my utter delight, she said Taiwan. I ordered one right away. When I received the product, the quality of the product is obvious. The outer shell is made up of sturdy polyethylene plastic (the part that touches the snow) on the bottom and durable polyester on the top. The handles are solidly built in. And there's a beautiful "Made in Taiwan" label.
I assumed that the inner tube would be from China, but right on the bag you can see "Made in Vietnam". It also looks incredibly durable.
Their main line of Snow Tubes is called "Sonic Snow Tube". I didn't ask the customer service people, but just looking at the photos I'm pretty sure these are all made in Taiwan and Vietnam as well.
https://www.llbean.com/llb/shop/43557?feat=pprv&csp=a&rvipos=1
L.L. Bean has a whole bunch of other winter snow equipment, from shredders to sleds to toboggans. If you're interested in any of them, be sure to call on the phone or open a chat with them and ask them to look up where it's made.